Vera This is a medium size town, just a few miles from La Menara, with many bars, shops and restaurants. On Saturdays there is an amazing market that seems to take over the whole town.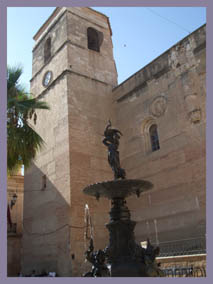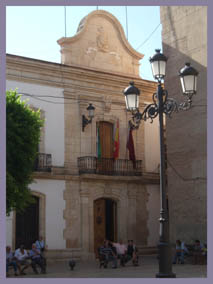 Garrucha A beautiful and lively fishing town that still retains much of its original charm. It has many restaurants, bars and shops. A palm tree lined promenade framed by white marble balustrades spans the length of the town. There are landscaped areas to sit and relax while watching the sunset over the Mediterranean sea and delightful play areas for children. This is the home of the Ruta de Tapas, a competition to see who serves the best tapas and held every April.
Mojacar Pueblo is an unusual hillside village about 15 minutes drive south of Vera. Its ancient buildings cling to the hillside. Here you can find many shops and restaurants as well as fantastic views of the coastline.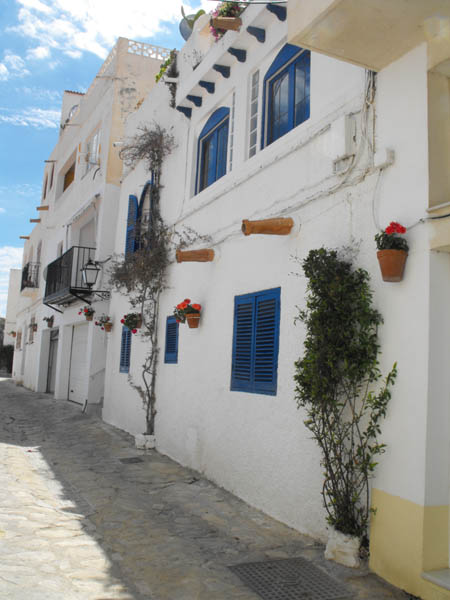 Parc Acuatica Vera is a major water theme park just a few hundred metres distance from La Menara. Great for the kids with loads of slides.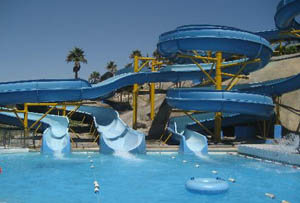 TABERNAS DESERT AND MINI HOLLYWOOD
The only semi-desert in Europe; which has a surreal, lunar quality with wierdly eroded ravines, dry river beds and barren slopes. Film makers were attracted to its landscape, with its similar appearance to the Wild West, and so the desert has been the scene of many spaghetti westerns. Visit Mini-Hollywood 7km south of Tabernas, where many westerns were filmed. Tabernas desert is one of the most geologically interesting landscapes in Europe.
http://www.viva-almeria.com/oasys_mini_hollywood_p95.php
GRANADA
The famous city of Granada with its fantastic Alhambra Palace is perhaps a longish drive (about two hours) but well worth it. It's essential to book in advance for entry to the Alhambra.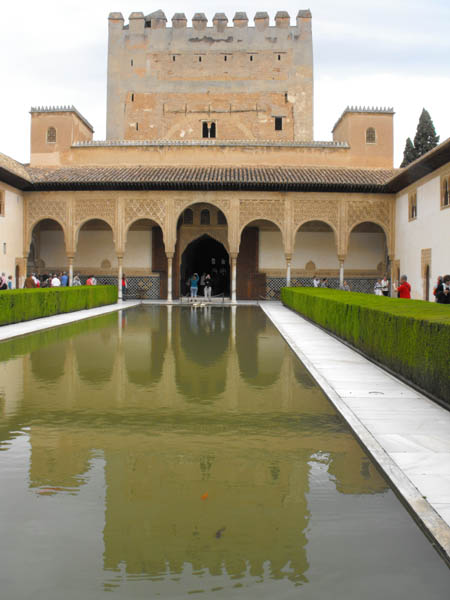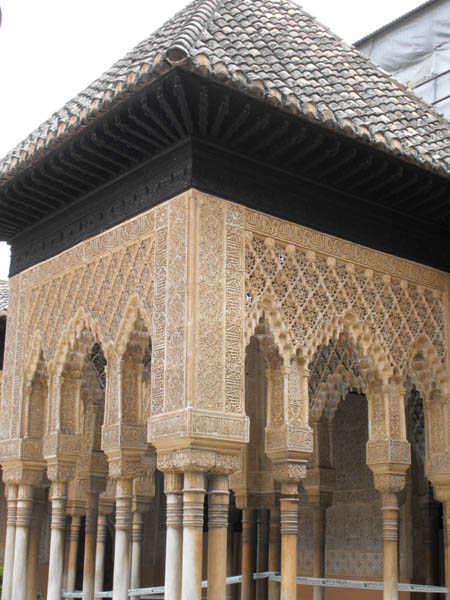 SIERRA NEVADA MOUNTAINS AND SKIING
The Sierra Nevada mountains are the biggest in Spain and have hosted the World Skiing Championships. The highest point is 3400 metres (11000 feet). There are few places in the world where you can ski in the morning then head to the coast for a swim in the afternoon, but the proximity of Sierra Nevada to the Med allows this. 20 lifts serve 100 km of piste at the Sierra Nevada. The pistes lend themselves to the intermediate but there is ample off-piste skiing for the advanced riders. Off the pistes, there are some good restaurants and lively bars. If you get bored or the snow is not as good in the Sierra Nevada, just head for a beach!
CARTAGENA
About an hour's drive away is the naval port and city of Cartagena which has a superb Roman theatre .....Carthago Nova.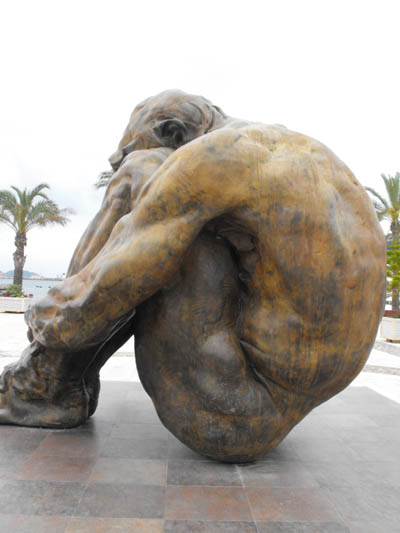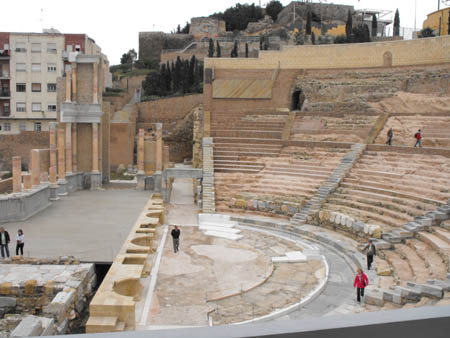 AGUILLAS
Aguillas is a small fishing town about half an hours drive North along the picturesque coastal road. The Plaza de España's beautiful gardens full of rubber plants are well worth a visit as is the castle-fortress of San Juan de Águilas, built in 1579 for purposes of defence. There is also an old steam railway locomotive memorial and attractive windmills in the town.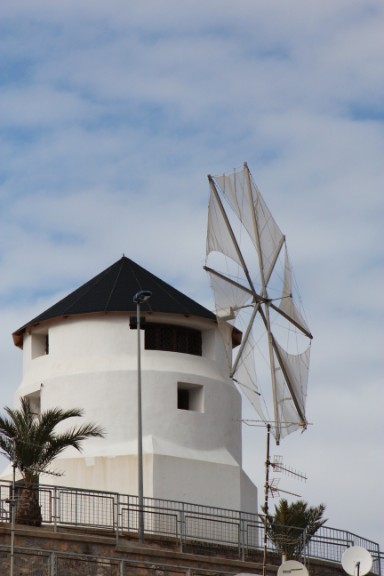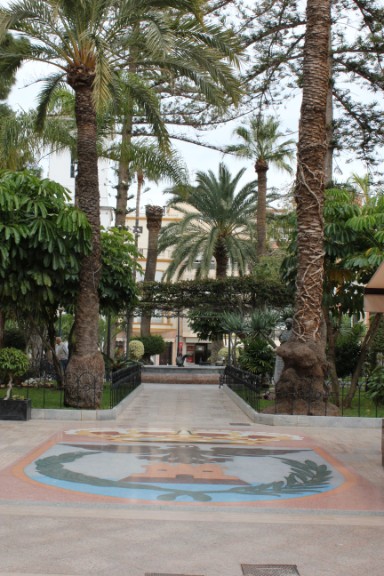 VILLARICOS
Villaricos is a fishing village about 5km North of Vera. It has several bars, restaurants and beaches. After Villaricos the coast is undeveloped with quiet beaches and overlooked by hills. Every Sunday Villaricos has a lively street market.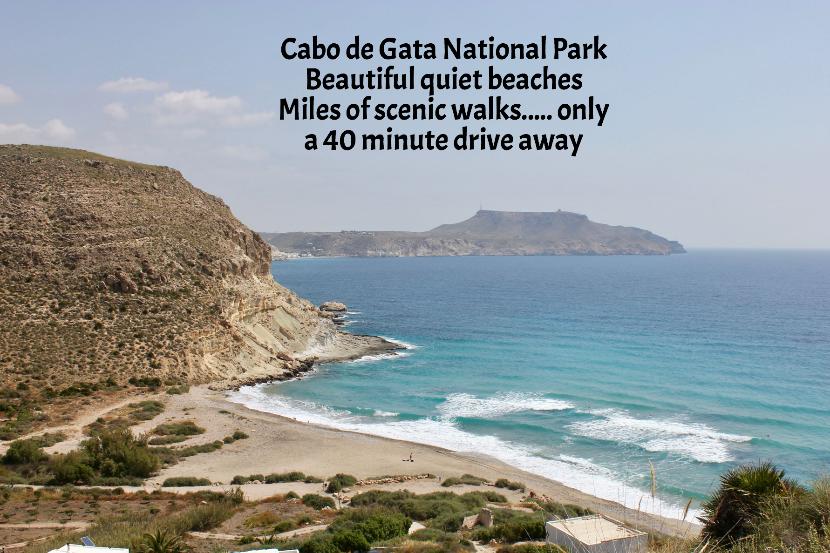 Cabo de Gata National Park
This beautiful park has many miles of scenic walks and wonderful often deserted beaches. It's only about 35 miles south by car.
VELEZ BLANCO
This is a small whitewashed village about an hours drive from Vera.
On top of the hill is a stunning Renaissance castle, an extension of the original Moorish alcazaba, which was built by the Marquises of Vélez Blanco in the early 16th century.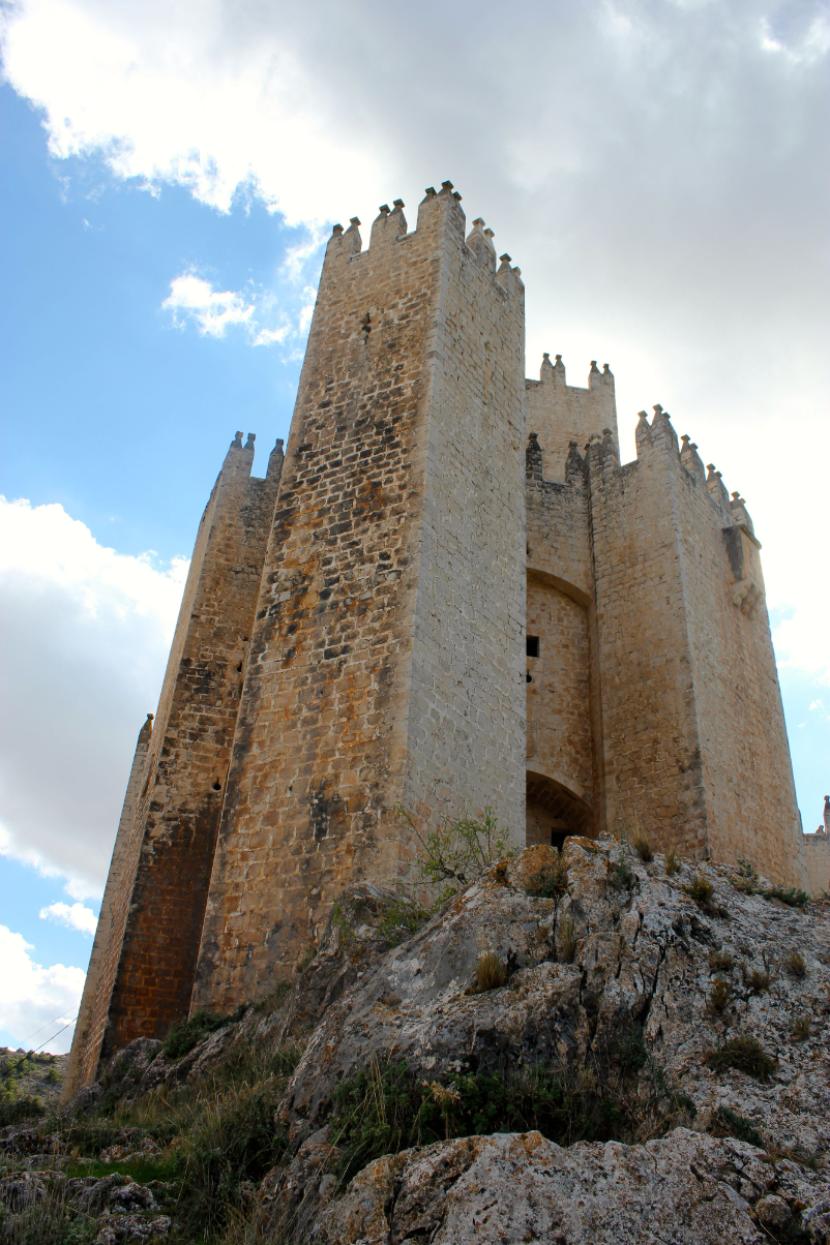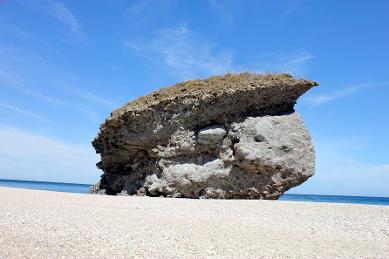 Playa de los Muertos
This stunning beach is naturist at the far end and is just South of Carboneras